Amy Braswell | Fredericksburg, Virginia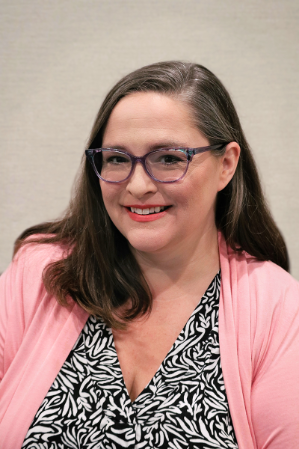 Amy is a Community Resource Consultant for the Department of Behavioral Health and Developmental Services (DBHDS). She is a Person Centered Thinking (PCT) Trainer and a PCT Mentor Trainer candidate. She brings over 20 years professional experience in the field of developmental disabilities to her trainings. Despite a background in musical theater performance, Amy felt her calling to work with people with developmental disabilities when working as a para-educator and later as a Direct Support Professional while in college. Amy is a homeschooling mom of two and has a small hobby farm in rural Spotsylvania County.
Amy.braswell@dbhds.virginia.gov
Patrick Buzzee-Penfold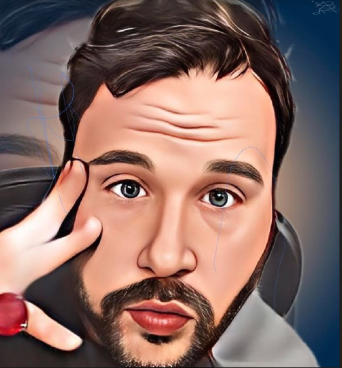 Oh Hi! My name is Patrick Buzzee-Penfold…. but just call me Patrick! I have been in the development disabilities field for over 20 years. I have been a support coordinator, job coach, residential counselor, and am now employed with the Commonwealth. The best words that I think describe me are advocate, creative, unique, with a dash of ridiculousness, and a pinch of sassy. I enjoy training and supporting people reach an understanding that you should "Always be your authentic self and realize you got something to bring to the table" as a mantra. I have many other mantras, but you'll have to attend a training or buy my upcoming book… LOL! I am passionate about person centered practices and hoping people realize they work for everyone!
In my spare time, I am a AFOL (Adult Fan of Lego) working on my Lego City for the past 25 years.
Joyce Coifield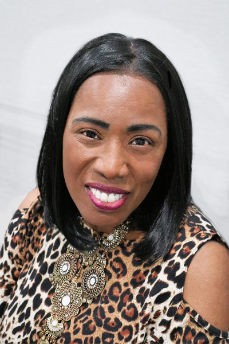 Joyce Cofield is currently the Assistant Director of Community Living (Compliance) at VersAbility Resources, Inc. She is passionate about empowering people to become the best version of themselves. She inspires and encourages others to see beyond their current circumstances and to embrace life only as a beacon of possibilities. Joyce has worked in the developmental disabilities/mental health field for more than 40 years. Many of her roles have ranged from Direct Support Professional to Administrative, spending years with Department of Social Services, Community Services Boards, and the private sector. She has worked as a Social Worker, Social Work Supervisor, Mental Health and IDD Residential Group Home Manager, IDD Case Manager, IDD Program Specialist, as well as, other administrative roles. Her range of experience has impacted her ability to connect and engage with people across multiple disciplines during her PCT trainings. Joyce loves to laugh and have fun. She's family-oriented, adventurous and loves traveling. She and her traveling buddies are better known as the "International Travelers" because they have traveled to Italy, Spain, Greece, Turkey, Israel, Honduras, Belize, Mexico, and have their sights on many more destinations. In her leisure time she enjoys engaging in arts/craft activities, shopping, and watching "Hallmark" movies. Her favorite holiday is Christmas and her family jokingly calls her "Mrs. Claus" because she always arrives with bags of goodies for everyone. Joyce envisions a world that embraces people with disabilities as their equal, promotes empowerment of their capabilities vs. disability, and builds a foundation for full inclusion within the community.
Wanda Crocker Melton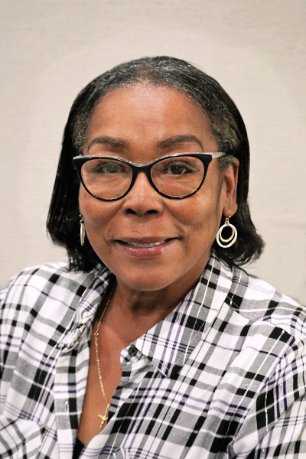 I enjoy moonlight strolls on the beach, red roses by the armful, dancing and spoiling my grandchildren.
Just kidding! I'm not a fan of any of those things (except spoiling my grandchildren). More seriously, my friends, siblings, and family members would describe me as easy going, a good listener, very competitive, kind and a phenomenal waffle maker.
As a Person-Centered Thinking (PCT) Trainer, I am hopeful that all people (regardless of the disability) will have the opportunity to express and make choices in their homes and the community.
Employer: Holiday House of Portsmouth, Inc., Intermediate Care Facility for Children (32 years)
Education: Health Information Management, Tidewater Community College (AAS)
Person Centered Thinking Trainer: 2013
Core Values: A belief that family is of fundamental importance, A belief in maintaining a healthy work/life balance
Personal Values: Concern for others- Kindness- Open Mindedness
Goals/Aspirations: Retirement with the intent of gaining new skill sets that are applicable to future career opportunities
Hobbies: Spoiling my grandkids and gardening
Enthusiastic Volunteer (formal): Meals on Wheels, Local Women Shelter
Molly Dellinger-Wray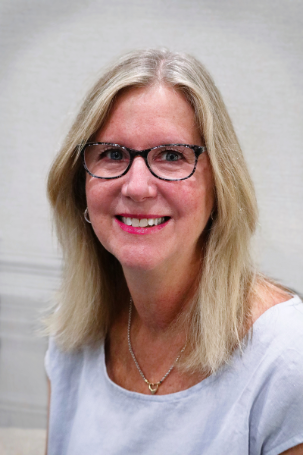 Molly is part of the Partnership for People with Disabilities, a University Center for Excellence in developmental disabilities. She earned her Master's degree in Special Education from SUNY Buffalo and began her career as a special educator for children with significant disabilities and autism. Molly coordinates the Positive Behavior Support Project having been endorsed as a facilitator of Positive Behavior Support in 2007. She co-leads Home and Community PBS, a network of the International Association of PBS. For the past 15 years she has coordinated and directed three projects that assist children and adults with disabilities with issues surrounding violence, abuse, sexual assault, and neglect. Together with a team of families and professionals, she helped to develop and research LEAP: Leadership for Empowerment and Abuse Prevention, an evidence-based intervention for adults with IDD. In addition to published academic journals, Molly is a regular contributor to Parenting Special Needs Magazine. Molly is a certified Person-Centered Thinking and Stewards of Children Trainer. As the parent of a child who benefitted from special education services, Molly benefits from having sat on both sides of the IEP table. Her professional goal is to help everyone enjoy healthy relationships.
Liz Havenner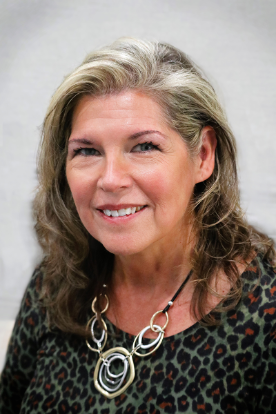 Liz Havenner is a Person-Centered Thinking trainer who has worked in the aging and disability field for 14 years. She believes everyone should be allowed to live their best life with endless opportunities regardless of age and abilities. Her passion for this field was ignited by her two brothers with intellectual disabilities and her grandmother who Liz helped to navigate the many challenges she faced within the natural course of aging. Liz earned her bachelor's in psychology and Masters in Social Work from the Virginia Commonwealth University. She enjoys nurturing her family relationships and long moments sitting at the lake's edge.
Daniel Hess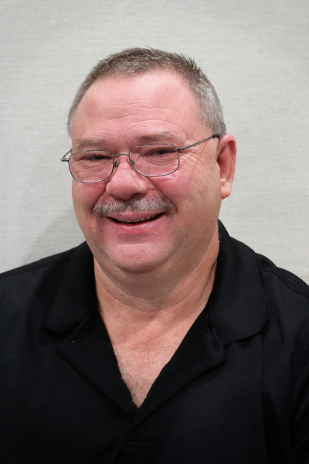 I was born July 4th, 1970 in Richlands, Virginia. I graduated from Garden High School in June of 1990. After High School, I attended Southwest Virginia Community College and majored in Human Services. This same year I began working for Cumberland Mountain Community Services at the ICF-MR called Baxter House. I also continued my education and later I transferred to Bluefield College in Bluefield, Virginia where I received my Bachelor's Degree in Organizational Management and Development in 1998. On May 23, 1998 that same year I married Teena Duty from Grundy, VA. We immediately moved to Grundy and on July 5, 1999, our son, Gabriel Hess was born. After I completed my Bachelor's Degree I took a new Job, still with Cumberland, as a Program Advocate at O.U.R. House. I remained there for 2 years and then transferred to the (ID) MR Case Management. In 2001, I switched to the Assistant Supervisor of the Residential Support Program where I helped obtain staff to assist individuals living in their own home. In 2003 we bought a house with a small farm in Lebanon, VA, which I still reside today. Soon after moving to Lebanon I started attending Radford University where I finished my Master's Degree in Counseling and Human Development. I changed jobs in December of 2012 to the Coordinator of ID / DD Case Management Services, which is the job I remain in today. I started the process of becoming an endorsed Person Centered Trainer through the Learning Community in 2009. I was finally endorsed in June 2011. I currently teach Person Centered Thinking and after 32 years remain employed with Cumberland Mountain Community Services and expect to remain there until retirement.
Lori Hood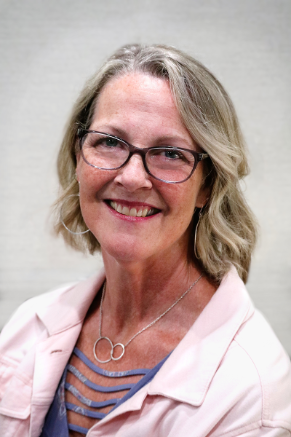 I have worked with people with disabilities for 30+ years, including 3 years managing group homes in PA, 23 years at Northern VA Training Center (NVTC) and the past 10 years with Loudoun County MHSADS/Residential Services. I am one of the original members on the VA Person Centered Implementation team. I have brought my enthusiasm for person centered thinking and practices to the Loudoun County community where I am currently a PCT Coach as well as PCT trainer. I enjoy being out in nature, spending time with my family and friends and finding a quiet place to read!
Jennifer Kurtz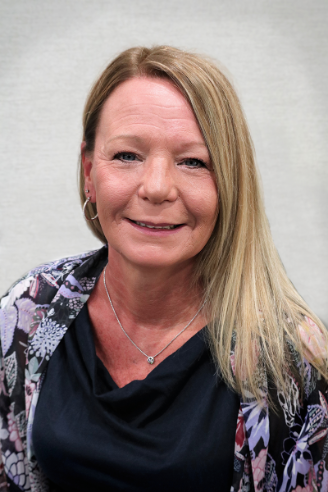 Jen Kurtz is a Community Resource Consultant with the Virginia Department of Behavioral Health and Developmental Services. She has a bachelor's degree in psychology from Virginia Tech and a master's degree in counseling from the George Washington University. She has been working in the developmental disabilities field for almost 30 years and is a Person Centered Thinking (PCT) Trainer and PCT Mentor Trainer. She has also served on the boards of a number of not-for-profit organizations over the years. Jen is passionate about making person centered practices a part of both regulation and every day work. She lives in Fairfax, VA with her husband and two amazing sons, and a dog who has 3 legs.
Jennifer.kurtz@dbhds.virginia.gov
Beth Pleinka-Bateman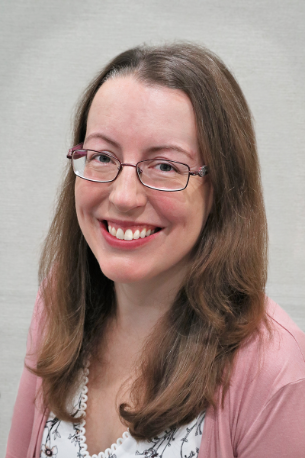 Beth Pleinka-Bateman works at the Partnership for People with Disabilities/ Virginia Commonwealth University as a Positive Behavioral Support (PBS)/Person Centered Practices (PCP) Specialist. She has been in the field of developmental disabilities since 2004, working in various positions such as residential counselor, case manager, behavior consultant, and quality assurance. She is proud to be a Person Centered Thinking (PCT) Trainer, a PCT Mentor Trainer as well as a PBS Facilitator. Beth has a great attention to detail, is caring and compassionate and a determined, tactful advocate for those who are in need. In her spare time, you might find Beth at a yoga class or enjoying being outside with her two children and numerous pets.
Judy Salway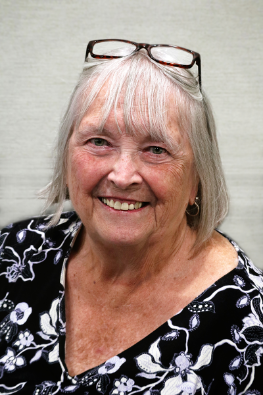 Judy was a Program Manager for the state of Virginia (SEVTC) for 31 years, and then at St. Mary's Home in Norfolk, VA for 5 years. Starting as a teacher of students with developmental disabilities, she shared her knowledge and expertise with co-workers and eventually became an administrator. Judy has enjoyed introducing people to Person Centered Thinking (PCT) as a PCT Trainer, PCT Coaches Trainer and working with PCT Coaches groups.
Barry Seaver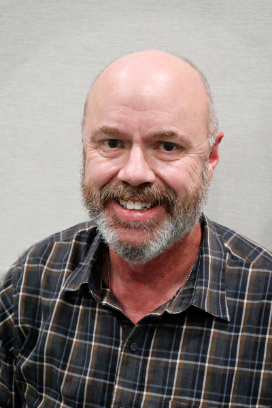 Barry has worked with persons with intellectual and developmental disabilities since 1986. Currently, he is a Community Resource Consultant with the Department of Behavioral Health and Developmental Services (DBHDS). He has been a leader in Person Centered Thinking, Person Centered Planning, and the process of developing a Person Centered Organization. Barry is certified as an instructor in Person Centered Thinking (PCT), PCT Coaches training, Plan Facilitation, and is a PCT Mentor. He is an Ambassador for Charting the Life Course. Barry has provided training and mentoring to hundreds of Virginians. He believes everyone deserves to be seen and understood with respect, dignity and equality.
Michelle Seekins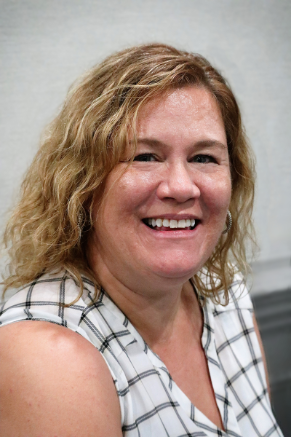 I am a Learning Engineer for Ukeru Systems and have been a Person Centered Thinking (PCT) Trainer since 2005. I am passionate about helping others live the life of their choosing and continuing to be a change agent in improving the lives of people who use services across the country. When not working, I enjoy spending time with my husband, three girls and grandson.
Sara Thompson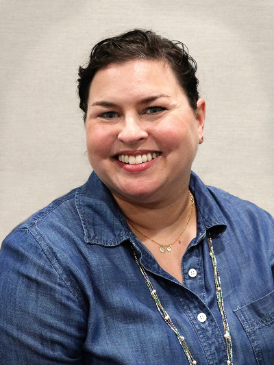 Sara has over 14 years of experience working with children and adults in the areas of mental health and developmental disabilities. Prior to joining DBHDS as the Supported Decision-Making Community Resource Consultant for the state of Virginia, Sara worked in the Developmental Services Division of a community services board as a support coordinator, intake coordinator, and quality specialist. Sara's passion for helping others was fostered at a young age through her volunteer work in her community, as well as in other states and countries. Sara's goal is to help everyone live the life they want through the use of person centered practices. She hopes for everyone to understand that we all need support, not just people with disabilities. In her spare time, Sara enjoys spending time relaxing on the patio with her husband and their aging cat, running and brunching with friends, and working in her garden.